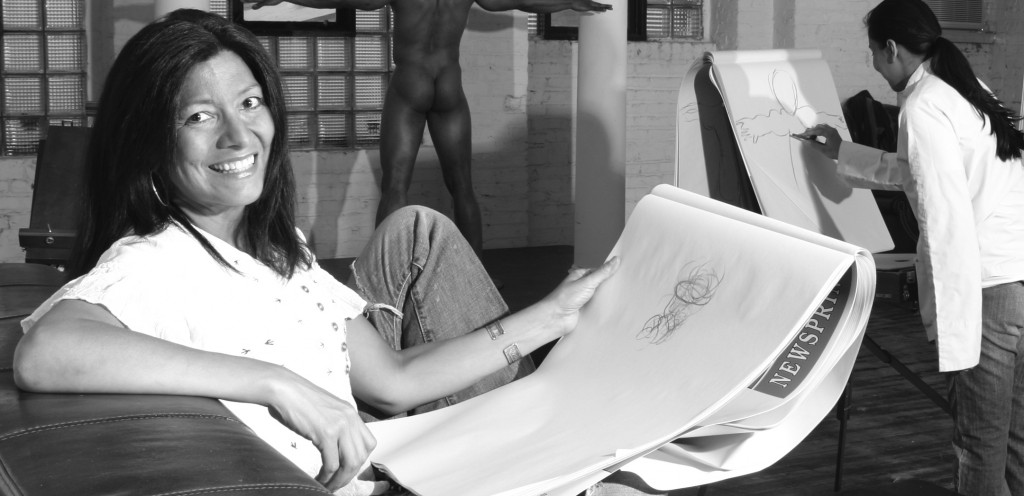 Janet Mamon teaches various painting classes & workshops for people of all abilities & are suitable for complete beginners. Classes are held weekly and run continuously throughout the year.The classes cover observational drawing, still life painting, landscape painting, figure painting, colour theory, technical development & practical skills.
The workshops cover life drawing, abstract painting, fluid painting, landscape in collage, forest painting & portrait painting. Classes are conducted at the Janet's Red Door Studio. Whether you want the private attention of one on one training or would like to join us for a figure class or group session, the Red Door Studio is place to find inspiration as an artist no matter what your age or experience.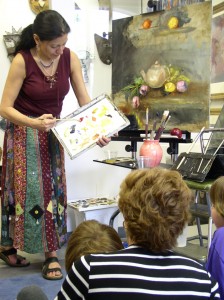 Janet believes everyone can find and utilize their own interpretations of the beautiful realities of the world around and within each of us, in order to open our minds and hearts to exciting possibilities and degrees of personal enlightenment.
Call Janet today to set up a class or sign up for a workshop at 847-331-3616 or email her at: [email protected]